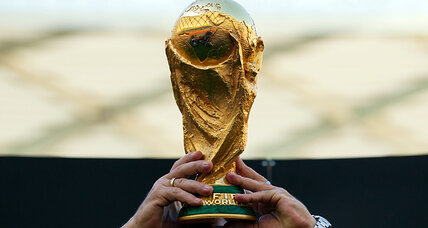 JANUARY 10, 2017 —For soccer fans who can't get enough of the World Cup, FIFA could have some good news.
The organization will expand the number of teams eligible for the World Cup from 32 to 48, a decision that passed unanimously in a vote Tuesday. The change, which will be the largest single addition to the slew of competitors in FIFA's history, is slated to come into effect in time for the 2026 World Cup. The addition will shift the month-long event's structure, likely adding more matchups to the tournament.
FIFA has 211 teams under its umbrella, but the vast majority never come close to qualifying for its signature event. By adding an additional 16 slots, more mid-level organizations could compete alongside the recurring household names, including those from rarely represented regions, such as Oceania and Africa.
Currently, eligible teams are organized into four groups of eight that play concurrently in an initial round. From there, the top two contenders move onto the final 16, when the cup shifts to a straight knockout format.
An expanded version of the tournament would likely feature 16 groups of three teams each, with the top two from each group in the first round moving on to a 32-team knockout phase. That would likely boost the number of games from 64 to 80, but the cup's champion would still only play seven games throughout the tournament.
Read More...