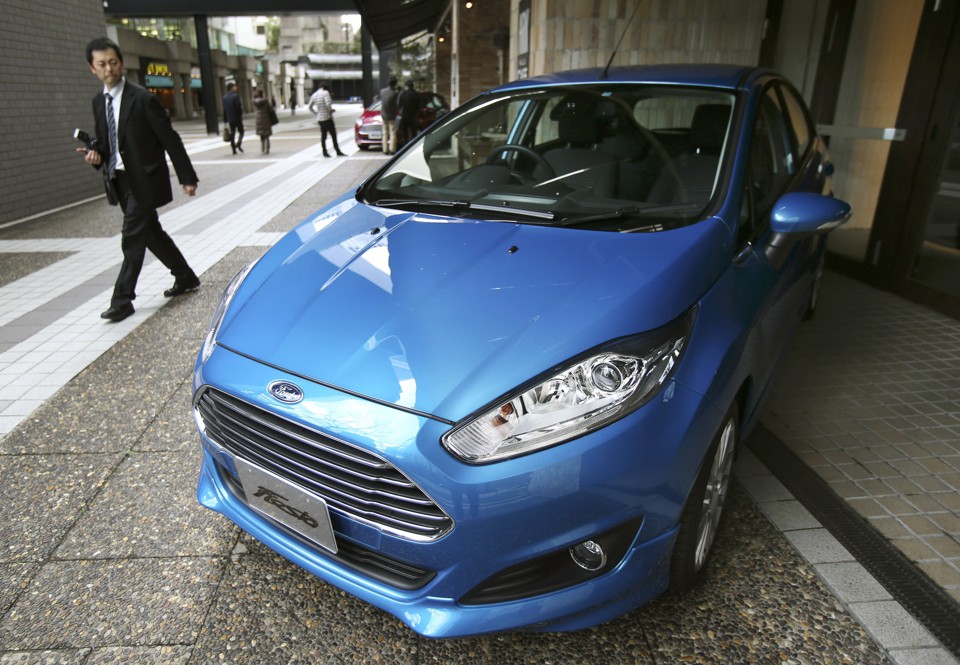 TOKYO, Japan—The last time Shujiro Urata wanted to buy a new car in Japan, his phone happened to ring. It was the local Toyota dealer on the phone, asking him if he was thinking about buying a new car. When he replied in the affirmative, the dealer and a coworker showed up at Urata's doorstep an hour later with two demo cars, which Urata and his wife test-drove around the neighborhood. The Uratas decided to buy a car from the dealer. The dealer also handles their car insurance, coming to their home whenever the insurance contract needed to be renewed. The Uratas bring in their car to the dealer every few weeks for a free car wash, where they hang out and talk to the employees, who have become their friends, about dog breeds and family birthdays.
The rapport may sound unusual to Americans, who are about as happy to voluntarily go to a car dealer as they are to get teeth pulled, but the relationship between customer and car dealer is a common one in Japan. "It may sound like a lot, but Japanese customers are used to this kind of service," Urata, who is also an economics professor at Waseda University in Tokyo, told me. "It is a kind of custom that American dealers aren't used to."
This hospitality has helped Japanese automakers stay dominant in the Japanese market. Japanese brands account for about 90 percent of the domestic auto market in Japan, according to the Japanese Automobile Dealers Association. In the United States, by contrast, domestic brands have a much smaller share of the market. The Big Three—General Motors, Ford, and Fiat Chrysler—make up 45 percent of the market, while Japanese brands make up 39 percent, according to auto-sales data from The Wall Street Journal. The dynamic contributes in part to the trade imbalance between the United States and Japan. The U.S. trade deficit with Japan last year was $68.9 billion, and a large share of that surplus—$52.6 billion—came from vehicles and from automotive parts, according to the Department of Commerce.
This has long bothered politicians including President Trump, who this week is traveling to Japan and other parts of Asia, where one of his goals will be to "emphasize the importance of fair and reciprocal economic ties," according to the White House. Earlier this year, when Japanese Prime Minister Shinzo Abe visited the U.S., Trump said that the Japanese "make it impossible to sell cars in Japan." This is also the line being touted by American carmakers, which accuse Japan of protectionist policies in its automobile market. The American Automotive Policy Council says that historical practices like requiring lengthy car inspections of foreign-made vehicles and prohibiting existing car dealers from selling foreign cars have prevented foreign companies from gaining a large market share.
But protectionism is not the full explanation for why Japanese people don't buy foreign cars. There are no import tariffs on cars, for example, while the U.S. and European Union impose 2.5 percent and 10 percent tariffs. And while Japanese cars are right-hand-drive, requiring manufacturing modifications before American cars can be sold there, this is no different from many other markets where foreign cars are prevalent.
Instead, the problem is in large part that American car dealers have been hesitant to invest in the kind of dealer network that consumers like Shujiro Urata have come to expect. "The way Japanese consumers buy cars is very different," Deborah Elms, the executive director of the Asian Trade Center, told me. "Yet the Americans have not invested in a dealer network to break into the market." Indeed, Ford pulled out of Japan, where it had sold only 5,000 cars annually, last year. General Motors only has 28 dealerships in Japan, and sold about 1,000 cars there in 2016.
Ford did not respond to requests for comment on this story. A General Motors spokeswoman told me that the company sold about 1,000 vehicles in Japan last year. It recently made a "strategic decision" to target niche segments, she said, and offer Japanese drivers left-hand-drive American vehicles including the Cadillac ATS.
Japanese customers also expect to receive services like free maintenance from their dealers after they buy their cars, Urata said. When their cars need a checkup, the dealer comes and picks them up, does work on them, and then returns them. American dealers don't offer such services. "Developing this network is expensive, and maintaining it is expensive, and that's one reason U.S. car makers decided to withdraw," he told me.
Read More...