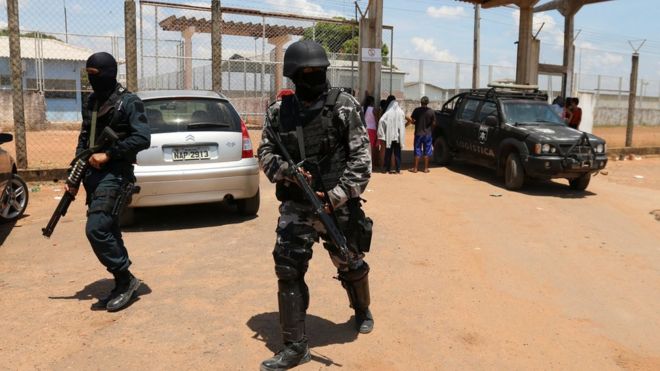 A spate of violence in Brazil's prisons has cast a spotlight on a system which appears to be near a state of collapse.
Almost 100 inmates lost their lives in the first week of January alone - brutally murdered, the guards apparently unable to stop the bloodshed.
But how has it come to this?
A crackdown on violent and drug-related offences in recent years has seen the prison population soar since the turn of the century.
In 2014, there were 622,202 people imprisoned in Brazil, the fourth highest total globally after the US, China and Russia. In 2000, there were just 232,755 incarcerated in the South American country.
The increase has put pressure on Brazil's 1,424 detention facilities, which are running at 157% capacity, according to The World Prison Brief.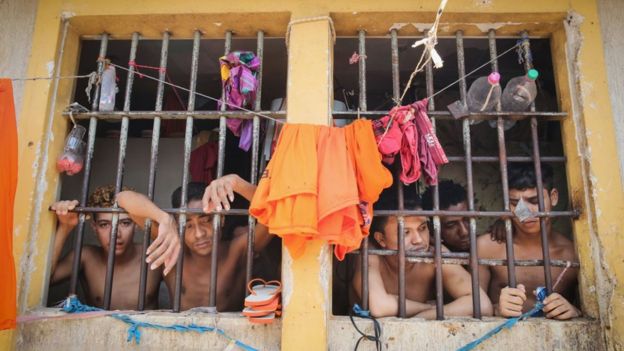 The problem of overcrowding is made worse by a lack of resources. Camila Dias, a sociologist at the Federal University of ABC in Sao Paulo and expert on Brazil's prison system, told Reuters that even in the relatively wealthy state of Sao Paulo, a single guard oversees 300 to 400 prisoners in some prisons.
That means it is relatively easy for prisoners - and gangs - to take control of the facilities.
As a result, "when the prisoners want to have an uprising, they have an uprising," Ms Dias said.
Read More...