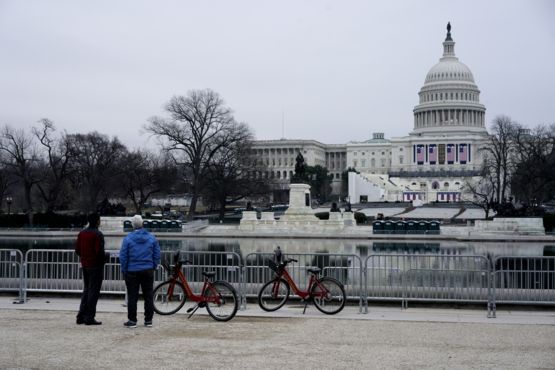 Hundreds of thousands of people are expected to stream into Washington on 20 January to watch as President-elect Donald Trump is sworn in as the 45th US president.
All eyes will be on the US Capitol as Mr Trump formally replaces President Barack Obama in the White House.
Here is a guide to the historic transition.
What is a presidential inauguration?
The newly elected US president is sworn into office by the Chief Justice of the US Supreme Court every four years at noon (17:00 GMT) on 20 January, as prescribed by the Constitution.
The incoming president was historically inaugurated on 4 March, but the period of delay was shortened when the 20th Amendment was ratified in 1933.
The oath is part of a ceremony marking the peaceful transition of power on the steps in front of the US Capitol.
The ceremony is then followed by a parade down Pennsylvania Avenue and later celebrated through a series of inaugural balls.
Read More...