Vladimir Putin has given his latest display of machismo, bearing his chest as he swam and spearfished on holiday.
During a three-day fishing and hunting trip, the Russian President was pictured topless testing his angling skills in Lake Baikal, southern Siberia.
After taking a dip in the lake, the 64-year-old changed into scuba equipment to go spearfishing underwater.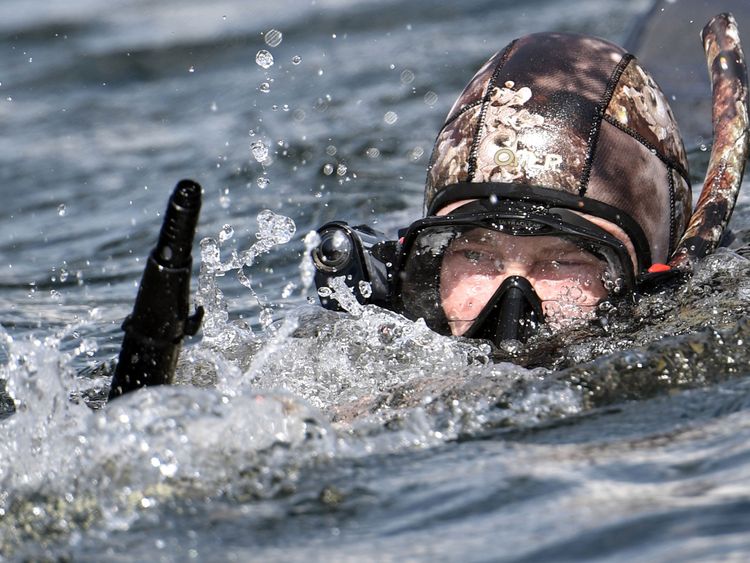 Kremlin spokesman Dmitry Peskov said that while he was hunting under the surface, the President chased a pike for two hours.
"There was no way he could shoot it, but in the end he got what he wanted," Mr Peskov said.
"The water in the lake doesn't get warmer than 17C, but this didn't stop the President from going for a swim."
It is not the first time the Kremlin has promoted Mr Putin's credentials as a strong-man - the President's previous publicity stunts include: