United Nations (CNN)-In the past four weeks over half a million Rohingya Muslims have been forced to flee Myanmar to escape an orchestrated campaign of violence described by the UN as "ethnic cleansing."
But it wasn't until Thursday that the UN Security Council held its first public meeting on the situation in more than eight years.
UN Secretary-General Antonio Guterres told the council that the current outbreak of violence has "spiraled into the world's fastest-developing refugee emergency, a humanitarian and human rights nightmare."
"We've received bone-chilling accounts from those who fled, mainly women, children and the elderly," he said.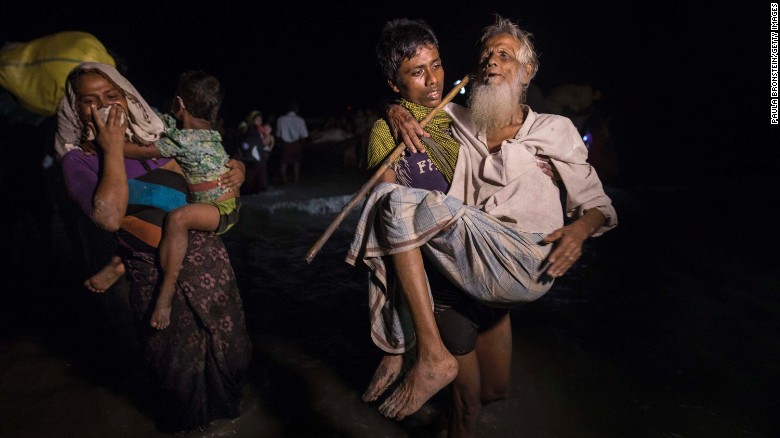 Hundreds of Rohingya arrive in Bangladesh by boat under cover of darkness on September 26, 2017.
At least 500,000 Rohingya have fled Myanmar since violence intensified in late August, bringing with them stories of widespread destruction and murder in their home province.
Their forced migration constitutes the quickest exodus from a single country since the Rwandan genocide in 1994.
Rohingya Muslims are considered to be among the world's most persecuted people. The predominantly Buddhist Myanmar considers them Bangladeshi, but Bangladesh says they're Burmese. As a result, they're effectively stateless.
On August 25, Rohingya militants killed 12 security officers in coordinated attacks on border posts, according to Myanmar's state media. In response, the military intensified "clearance operations" against "terrorists," driving thousands of people from their homes.
Read More...