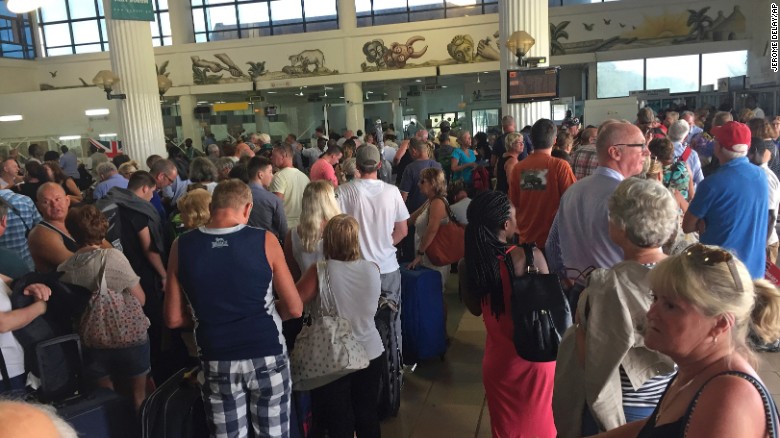 (CNN)-A midnight deadline has passed in the Gambia, leaving the African country in flux with two presidents and West African troops massed on the border.
Outgoing President Yahya Jammeh has refused to step down since losing December election to rival Adama Barrow, who was due to take power on Thursday.
Troops from several West African countries were ready to enter Gambia if Jammeh didn't step aside by midnight, Colonel Seydou Maiga Moro with the Economic Community of West Africa States (ECOWAS) told Senegal's state media.
"All the troops are already on site," Moro said. "If no solution has been reached by midnight, we will take action."
Hours after the deadline passed, it was unclear whether they'd made good on the pledge.
Jammeh has held power the Gambia since a military coup in 1994 until a surprise loss in the December 1 vote, where his opponent won 45% of the vote.
Tourists flee as troops prepare
Hundreds of tourists were pouring out of the Gambia on Wednesday as the risk of violence grew.
In a statement on its website, British tour operator Thomas Cook said it would be flying home 985 vacationers from the country within 48 hours, as well as potentially another 2,500 people who only booked flights through the company.
The UK Foreign Office also updated its advice to travelers, cautioning against all but essential travel to the Gambia.
"The potential for military intervention and civil disturbance is high and could result in Banjul International Airport being closed on short notice," the site said.
Read More...