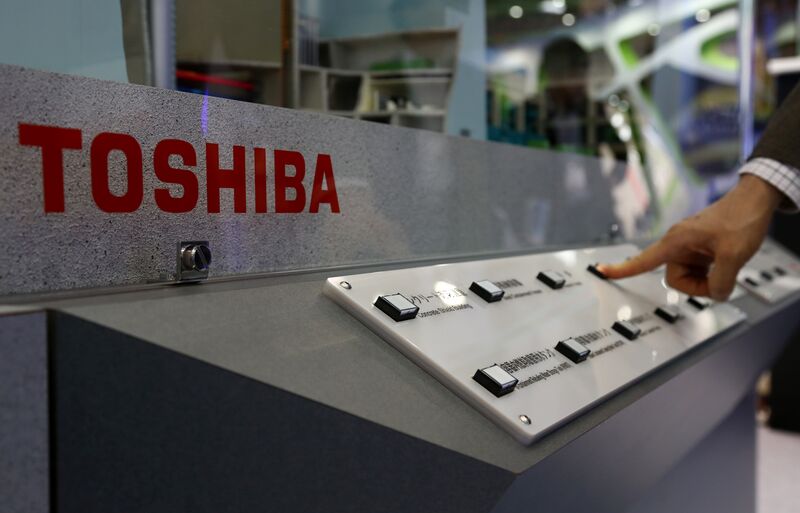 If you want to understand why Toshiba Corp. is about to report a multi-billion dollar write-down on its nuclear reactor business, the story begins and ends with a one-time pipe manufacturer with roots in the swamp country of Louisiana.
The Shaw Group Inc., based in Baton Rouge, looms large in the complex tale of blown deadlines and budgets at four nuclear reactor projects in Georgia and South Carolina overseen by Westinghouse Electric Co., a Toshiba subsidiary.
On Tuesday, Toshiba is expected to announce a massive write-down, perhaps as big as $6.1 billion, to cover cost overruns at Westinghouse, which now owns most of Shaw's assets. The loss may actually eclipse the $5.4 billion that Toshiba paid for Westinghouse in 2006 and has forced the Japanese industrial conglomerate to put up for sale a significant stake in its prized flash-memory business. Toshiba had to sell off other assets last year following a 2015 accounting scandal.
Toshiba made a big bet on a nuclear renaissance that never materialized, in part because it couldn't build reactors within the timelines and budgets it had promised. The company had anticipated that Westinghouse's next-generation AP1000 modular reactor design would be easier and faster to execute -- just the opposite of what happened. Now the Japanese company may exit the nuclear reactor construction business altogether and focus exclusively on design and maintenance.
"There's billions and billions of dollars at stake here," says Gregory Jaczko, former head of the U.S. Nuclear Regulatory Commission (NRC). "This could take down Toshiba and it certainly means the end of new nuclear construction in the U.S."
Toshiba confirmed it will unveil a "huge loss" on Tuesday; a spokeswoman declined further comment. In January, Satoshi Tsunakawa, Toshiba's president, said the company may sell shareholdings, real estate or other assets if needed to strengthen its balance sheet. "We will keep considering all options as needed and promptly, and take all necessary steps," he said at a briefing in Tokyo.
Read More...