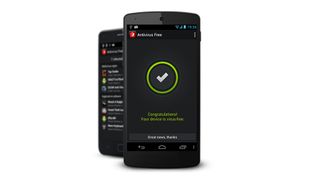 Don't fall victim to the increasing amounts of Android malware.
Android is by far and away the most popular mobile operating system, being installed on the vast majority of devices out there, so it's no surprise that the vast majority of mobile malware is targeted at Google's OS. And often that malware is hidden inside bogus apps.
For this reason, by default most Android devices do not allow installation of software from unknown sources such as app stores outside of the officially sanctioned Google Play. You're running big risks grabbing programs from such third-party stores.
At any rate, whatever software you use with your Android phone or tablet, you'd be wise to have an antivirus app installed on your device. In this article, we're going to highlight 10 of the best antivirus efforts. Many of them do much more than run automatic scans, and they'll actively try to prevent malicious web pages and files from being opened or downloaded in the first place.
1. AVL
AVL is a former winner of the AV-Test (a well-respected independent antivirus testing outfit) award for best protection of mobile devices. Its features include not only an antivirus database (of course) but a scanner capable of detecting any kind of executable file making its way onto your device.
Other handy features include a call blocker to prevent malicious numbers from contacting you, as well as an anti-phishing feature to stop harmful websites from loading in the first place. The app is also designed to be light on resources, which is always handy when you're struggling for battery life.
Read More...