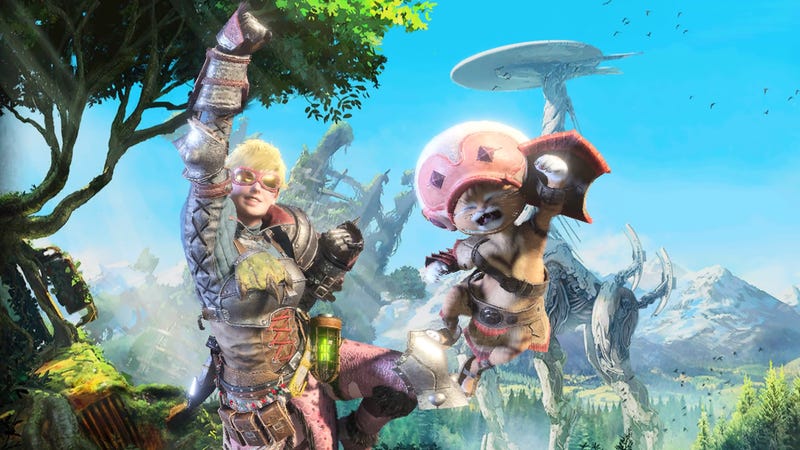 Welcome, new hunters. Let me guide you through your first few hours with Monster Hunter: World. Whether you're a veteran wanting to know what's changed or entirely new to the series, you'll find these tips useful.00
If you played the beta, you might have found it overwhelming. I certainly did. The good news is that the full game does a much better job of introducing all the systems to you gradually over a period of hours, but it would still be a stretch to call Monster Hunter: World accessible. This advice will give you an edge before you start.
First, pick a weapon
Monster Hunter is really very simple: go out, kill things, make better equipment, kill bigger things. Still, parts of the game are needlessly complicated. The first thing you need to do is pick a weapon. There are 14 to choose from—all of which have appeared in previous Monster Hunter games—and there are star ratings that show how easy they are for beginners to use. There are close-up weapons like big ol' swords and axes, flashy weapons like the Insect Glaive (a sort of sharp pole you can vault with), and ranged Bowguns for shooting monsters from afar. Good beginner weapons are: Long Sword, Sword and Shield, Dual Swords, Light Bowgun.
You can go to your room to access the Training Ground, where on-screen prompts will help you learn your weapon's combos. This is definitely worth doing at least once. After a bit of grounding, you can learn on the job.
Read More...