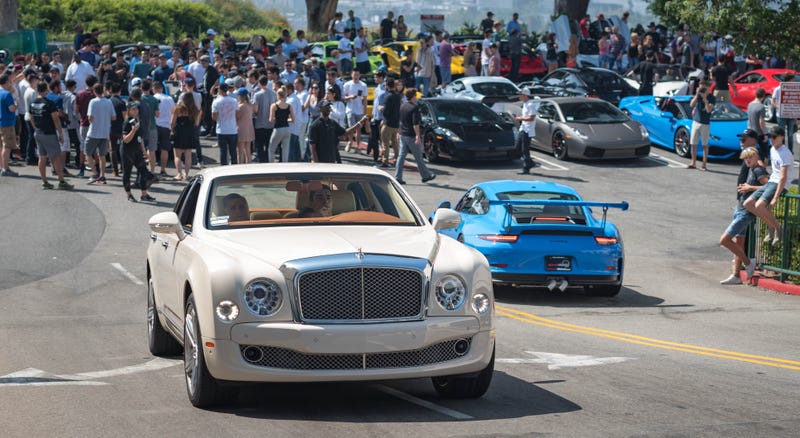 Currently I'm in California for Monterey Car Week but with a couple of free days before the main events, I wanted to get a taste of the local car scene here. Naturally that led me to the Sunset Plaza GT meet on Sunday morning. Let's just say I'm a long way from Japan in more ways than one.
If you've been near any sort of internet device you may have seen photos and videos from this meet that's only been going on for a few months. It's basically a crazed fest of supercars and carspotters at a car park just around the corner from Beverly Hills. Suffice to say, I was excited to get there.
I was curious to compare a somewhat "typical" meet in Los Angeles to the meets I know and love in Tokyo. From what I gathered reading comments, car meets in America are slightly less controlled and civilized than the ones in Japan so in my mind I was hoping for the best and expecting the worst. And yeah, the Sunset GT was by far the craziest meet I had ever been to.
We got there at around 9 a.m., just when the show was kicking off. There were already several supercars such as Lamborghini Aventadors, Ferrari 458s, and far too many Porsche 911s.
Read More...