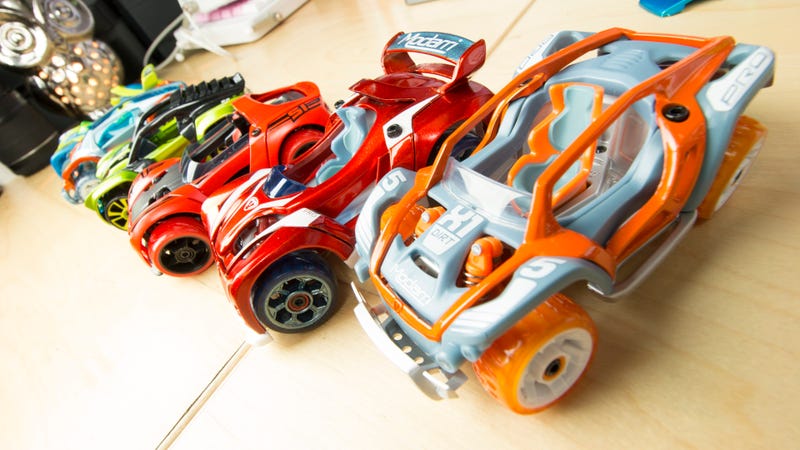 Modarri toy cars are bright and colorful, and with "real" suspension and steering they're a blast to play with. But the coolest thing about Modarri cars is the ability to strip them down to parts and rebuild them in countless combinations.
Modarri is a modular car building system from a company called ThoughtFull Toys. Each set contains one to three vehicles, or the parts to put together those vehicles in various combinations, as well as a tiny screwdriver to get the job done.
Each vehicle is comprised of seven parts (eleven if you count each wheel separately). There are two sets of wheels attached to spring-powered suspension mechanisms, a chassis, a hood, a fender piece and a frame. The parts are mostly plastic, though each frame is made from die-cast metal, giving completed vehicles a lovely heft.
Read More...