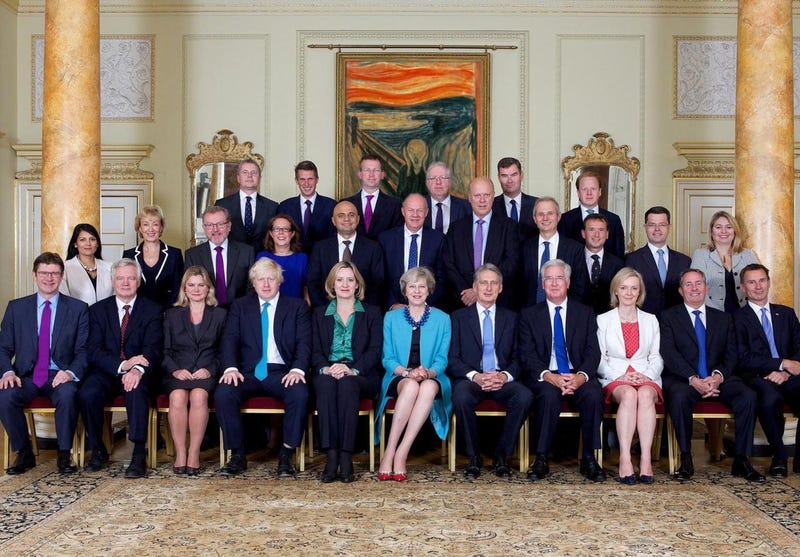 Have you seen that photo of Theresa May and her fellow Tories in front of the Edvard Munch painting, The Scream? It's going viral on Twitter at the moment. But sadly, it's completely fake.
The photo actually dates back to September 2016 and shows British Prime Minister Theresa May with 27 cabinet members. The photo took some heat when it was first released for showing a "genuinely impressive lack of diversity" in the British government. But, more recently, some unknown photoshop artist turned it into a dig at the state of British politics here in 2017.
The real photo is below, and as you can see, the famous 1893 painting is nowhere to be seen.
It's not actually the most recent photo of May and her cabinet, which you can see below. This latest photo was released by Downing Street on July 17, 2017 and shows everyone in front of that same painting.
Read More...