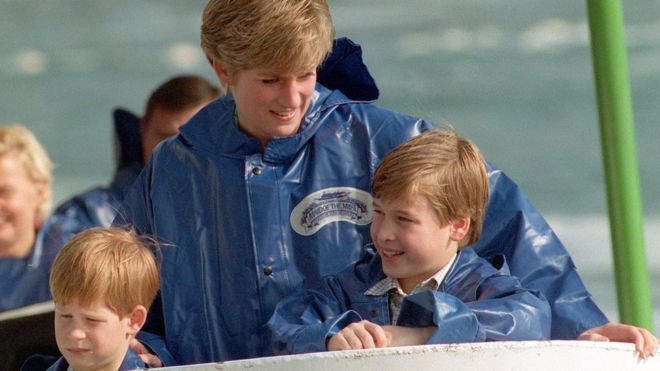 Prince William and Prince Harry have attended a private service to rededicate the grave of their mother, Princess of Wales, almost 20 years after her death.
The service was held at Diana's family home in Northamptonshire on what would have been her 56th birthday.
The ceremony was also attended by the Duchess of Cambridge, Prince George and Princess Charlotte.
Prince Charles and the Duchess of Cornwall are in Canada.
The service, at Althorp House, was conducted by the Archbishop of Canterbury, Justin Welby.
The Princess of Wales died on 31 August 1997 in a car crash in Paris, when the Duke of Cambridge was 15 and his brother was 12.
Read More...