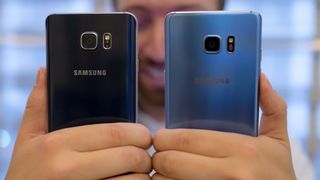 The wait is almost over for the Samsung Galaxy Note 8 and even though most of the details of the handset have already leaked out into the public domain, we're still getting a steady trickle of info about what we can expect to see on August 23.
Dutch site Galaxy Club has been doing some digging on Samsung's semiconductor website and thinks it's found the camera module that the upcoming phone is going to be using - one that includes advanced features like a 3x optical zoom and an improved HDR mode.
As Samsung hasn't officially said anything about the camera appearing in the Note 8 we can't be sure about this for the time being, but we've heard similar rumors before, and it does now look likely that the Note 8 is going to be rocking Samsung's best smartphone camera yet.
Read More...