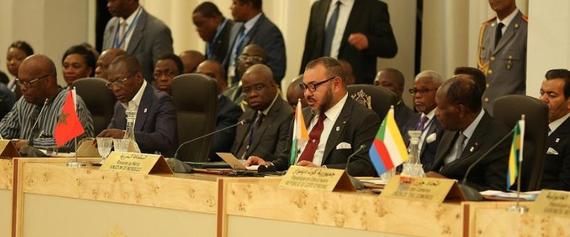 ADDIS ABABA—President Trump has not been thinking about Africa, but it has been thinking about him.
The new President has urgent business there: terrorism, immigration, trade, weak democracies and strong men who refuse to leave power when their constitutions command. This week's meeting of the African Union touches on each of these challenges.
Terror. Boko Haram, who haunts Nigeria and its neighbors, is now a deadlier terrorist band than ISIS, measuring by body count. Other branches of ISIS and al Qaeda operate freely in Libya and Somalia, where they recruit, train, plan and carry out attacks across North and East Africa. While the U.S. military's joint Africa Command (AFRICOM) is drilling counter-terrorism forces and providing arms and equipment, the few hard-won gains on the ground came from the forces of the member-states of the African Union. Still, Africans are too poorly equipped to swiftly deploy troops across vast distances to drive terrorists from their strongholds. They will need American help to vanquish the extremists. Without that, North Africa will become a new Afghanistan—an incubator of terror attacks on the American homeland.
Immigration. Refugees and economic migrants are already a top issue for Trump. Immigration is already a huge issue for African nations. Millions more Africans cross borders to find jobs or flee catastrophe every year than there are soldiers in the U.S. Army. More than 1.3 million Christians and animists have fled South Sudan to their former mother country, Sudan, creating a refugee crisis there. Tens of thousands of Somalis have poured into Kenya and Congo continues to send human waves into neighboring lands.
Trade. This could be a bright spot in U.S.-Africa relations if the White House quickly appoints personnel to engage African leaders. Africa is home to six of the 13 fastest-growing economies in the world for past two years, according to the World Bank. Africa is debating an ambitious regional free-trade pact that could grow to a continent-wide free-trade zone, akin to Europe. So striking trade deals with African nations would be prudent, not charity. And the U.S. is already behind China, the continent's largest trading partner in dollar terms.
Read More...