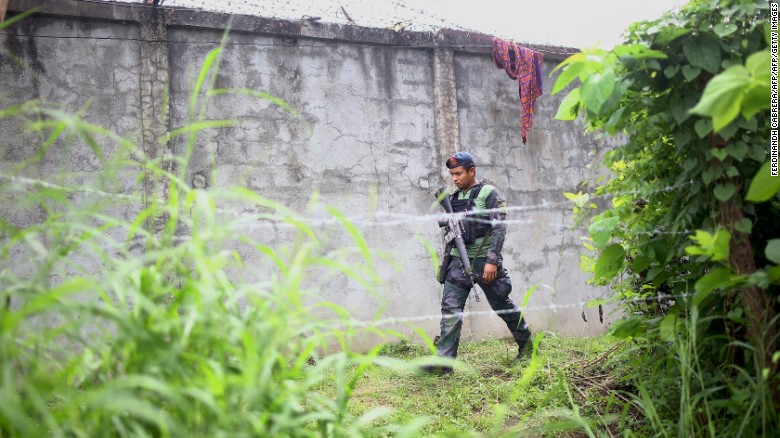 A manhunt continues in the Philippines after an armed raid led to a mass prison escape.
As many as 158 inmates fled the North Cotabato District Jail in Kidapawan City in the southern Philippines early Wednesday after armed men attacked the compound, according to Xavier Solda, the spokesman for the Philippines Bureau of Jail Management and Penology (BJMP).
Around 1:15 a.m. local time (12.15 p.m. Tuesday ET) more than 100 armed men attacked the facility, he said. The firefight lasted two hours. One jail officer was killed and another was injured during the conflict.
The inmates escaped through the back portion of the jail as the firefight raged, Solda said. Fourteen men have since been apprehended and six have been killed, he told CNN. Two inmates have voluntarily surrendered. The jail's latest recorded population is 1,511 inmates.
Read More...