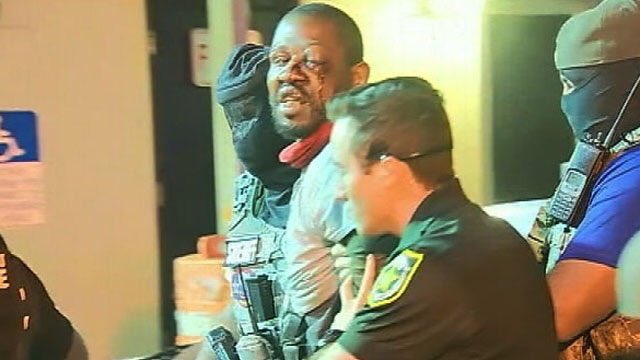 The man accused of killing an Orlando police officer and his pregnant ex-girlfriend was caught late Tuesday hiding out in an abandoned home wearing body armed and armed with two handguns, officials said.
Authorities had been searching for Markeith Loyd since Orlando Police Lt. Debra Clayton was gunned down Jan. 9 in the parking lot of an Orlando Walmart.
Orlando Police Chief John Mina said Loyd, 41, was found in an abandoned home around 7 p.m. ET on Lescot Lane in Orlando "right around the corner" from Clayton's mother's house.
He first tried to escape out the rear of the house but was confronted by officers out back, according to Mina.
Loyd then ran back into the house, came out the front door wearing body armor and armed with two handguns, including one with a 100-round magazine on it when he was met by additional officers. He then threw the handguns to the ground and was taken into custody by police out front, but did "resist arrest" and sustained "minor" facial injuries, Mina said.
Read More...