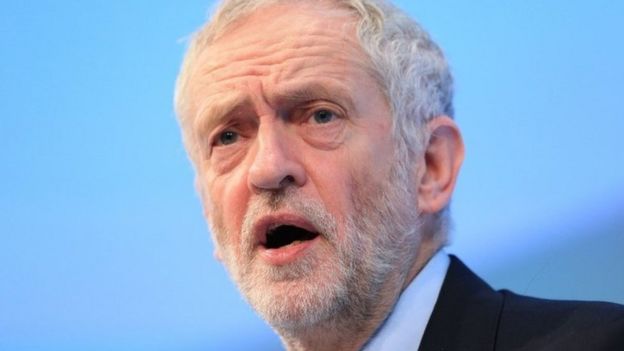 Labour leader Jeremy Corbyn has told the BBC he stands by his view that immigration to the UK is not too high.
In a speech on Brexit later he is due to say that Labour is not "wedded" to the idea of freedom of movement.
But he told Laura Kuenssberg that he was not proposing new restrictions on the rights of people to move to the UK.
Instead he wanted an end to foreign workers being exploited in the UK under EU employment rules, which, he said, would "probably" cut numbers.
In the interview with the BBC's political editor Mr Corbyn was pressed to explain his stance on immigration after the UK leaves the EU, after the suggestions ahead of his speech that he was going to back the idea of restrictions on EU nationals' current rights to live and work in the UK.
The focus, he said, should be on ending the exploitation of low-skilled workers and more local recruitment - which he said would "probably" reduce overall numbers.
But the Conservatives said the opposition was in "chaos" over the issue and not committed to any controls on immigration while UKIP said working families would not be fooled by what they said was a "load of flannel".
Read More...