Irbil, Iraq (CNN)The commander of Iraq's Federal Police has said ISIS militants in western Mosul are looking to cut and run from their defense of the group's last remaining stronghold in the country.
Lt. Gen. Raid Shakir Jaudat said the militants were increasingly cut off from each other and that their leaders were fleeing the remaining pockets of militant control.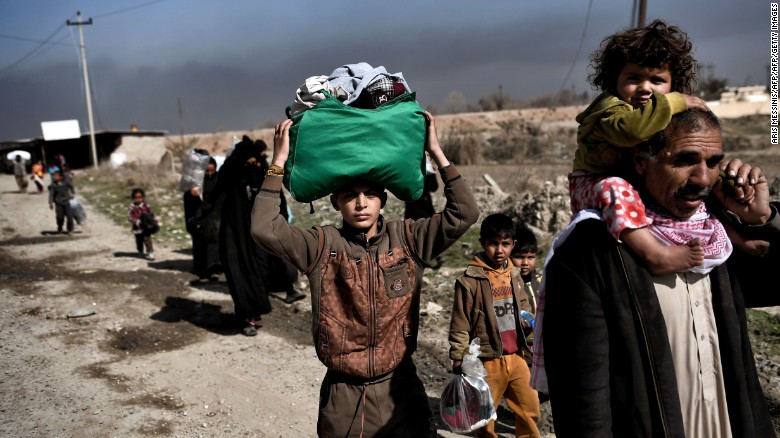 "The terrorist organization Daesh (is) living in a state of shock, confusion and defeat, and its fighters are fighting in isolated groups," Jaudat said, using an Arabic acronym for ISIS.
"Our field intelligence units indicate that the terrorist organization is falling apart, and its leadership (is) running away from Mosul."
Iraqi forces retook the eastern part of Mosul from ISIS a month ago, completing a key phase in the effort to retake Iraq's second-largest city from the terror group. Jaudat said government artillery was targeting remaining "terrorist dens" in the western half of the city.
He said his forces were combing the al-Ghazalani, al-Jawasq and al-Tayaran neighborhoods in search of fighters, improvised explosive devices and booby traps.
Read More...