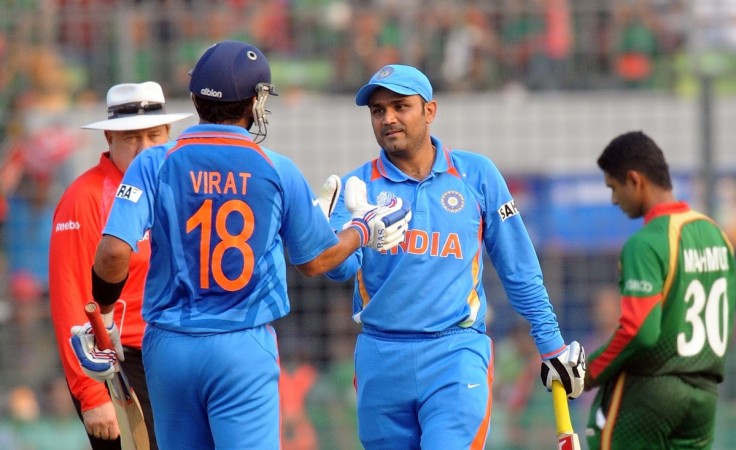 Virat Kohli apparently had reservations over Sehwag getting the coaching job, which ultimately went to Ravi Shastri. The reasons have emerged.
India cricket team captain Virat Kohli may have had a word with Virender Sehwag before giving his verdict of having Ravi Shastri as the new coach of the team, as per the Times of India.
In fact, Kohli made a strong point to Sehwag as to why he would not become the coach of the cricket team, even though he reportedly would have liked having the former Indian hotshot batsman on board as the chief of the team.
TOI has reported that Sehwag, who was the mentor of the Indian Premier League side Kings XI Punjab in IPL 2017, wanted to bring on his own set of coaching staff if awarded the India job, that ultimately went to Ravi Shastri.
It has been learnt that Sehwag was keen on bringing in physiotherapist Amit Tyagi and Kings XI Punjab assistant coach Mithun Manhas.
Read More...