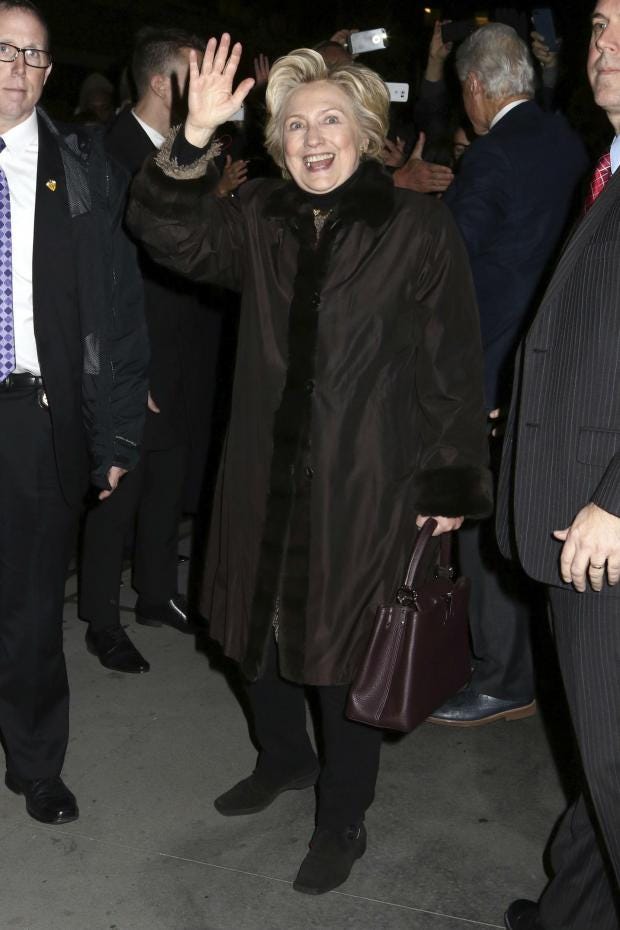 I can't wait for Hillary Clinton's new book. It is being billed as a series of essays about the highs and lows of her career including the 2016 presidential race and her loss to you-know-who. She plans to hang her musings on hundreds of quotes that have inspired her over the years.
"These quotes have helped me celebrate the good times, laugh at the absurd times, persevere during the hard times and deepen my appreciation of all life has to offer," she offered in a pre-blurb blurb. There is no name yet but maybe we could suggest a few. And while we are at it, we could point her to a few of our favourite utterances from Battle 2016, lest she overlooks them.
First, the title though. 'Bad Hombre: The problem with Donald Trump' might sell. Pithier would be 'Nasty Man'. Or possibly, 'Michigan: I hear it's nice in the fall.' Or she could try this: 'Promise to America: I will not run again ever, ever, ever'. I might buy that.
The former first lady, Secretary of State and US Senator surely knows not to be tempted by the lure of third time lucky. She ran in 2008 and lost in the primaries to Barack Obama. We all know what happened last year. Despondent Democrats are still squabbling about whether she was even the right nominee. Bernie would have killed Trump! Joe Biden would have demolished him!
I am tempted to believe the latter, not the former. The Clintons, all the Clintons, should retire themselves. This dynasty is dead. If the Democrats have learned anything it's that all political dynasties are dead. The privileged party elite are hemlock. No Clintons in 2020. No Cuomos (that's you Andrew, Gov. of New York).
No one does antipathy to the Clintons better than author Ed Klein. What was in his head the other day when he quoted an 'unnamed source' with an arresting inside tip: aside from writing books and accepting more highly-paid speaking gigs (her not so harmless addiction), Ms Clinton plans a TV talk show, a la Oprah or Ellen, and to use it to launch that third try in 2020?
Read More...