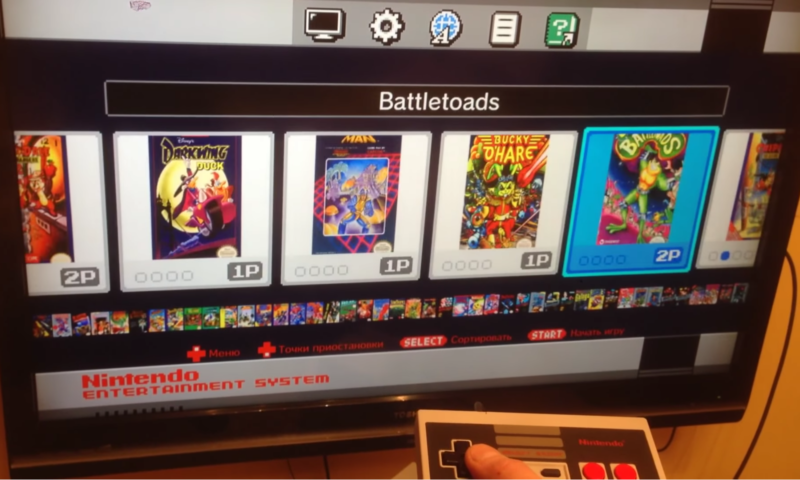 If you managed to get your hands on an NES Classic Edition this holiday season, you may already be tired of the 30 classic games pre-installed on the system by now. Nintendo has made clear that the tiny replica NES will not officially receive new games, especially with no WiFi protocol to download them. But that hasn't stopped budding hackers from scoffing at Nintendo's claims and adding games their own way.
This week saw separate hackers in Japan and Russia figure out soft-mod solutions to adding new games to the NES Classic. This means you don't need to grab a screwdriver or a soldering iron to mod yours.
According to the whiz kids at Reddit's NESClassicMods community, the solution won't work until you've created a save file in Super Mario Bros' first slot. (Chances are, you've already done this just by playing the game, since creating game saves is so easy with this system.) Once you've done that, connect your NES Classic Edition to a computer via a micro-USB cable, then boot the NES in "FEL" mode. This is done by holding down the system's reset button while pushing down the power button from a powered-off state. While you're booting, you should also run a "sunxi-FEL" interface on your computer. (An open-source version of compatible "USBBoot" software can be found here.)
The rest of the steps land firmly in "operate at your own risk" territory, as they require copying your NES Classic's internal data to your computer, then modifying and adding files via an application made by hackers. Doing so, by the way, includes the dubious step of supplying your own ROM files, which you may have either dumped from your own cartridges or downloaded from other Internet users. One tool linked from that Reddit community, however, comes with two open-source NES ROMs that are in the legal free-and-clear to upload to your hardware.
Read More...