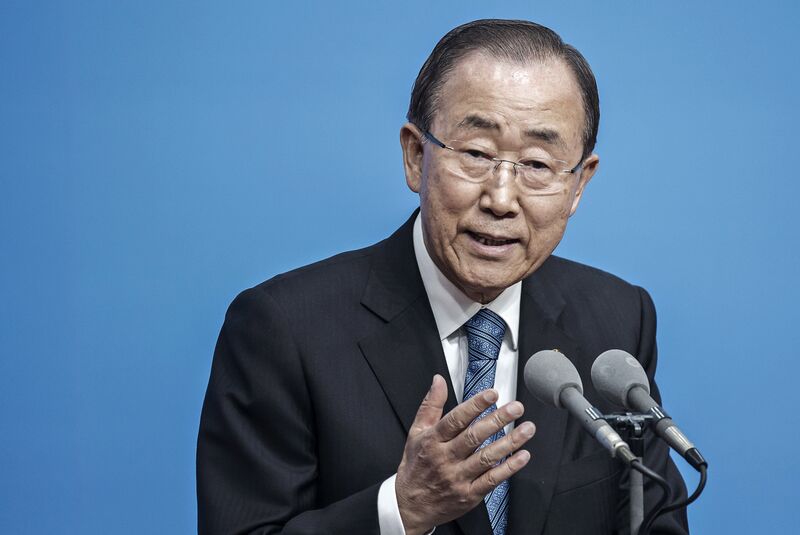 Former United Nations Secretary-General Ban Ki-moon has decided against running for president in South Korea, making key opposition figure Moon Jae-in the clear frontrunner to become the country's next leader.
Ban had been running second in polls to succeed President Park Geun-hye, who was impeached in December over an influence-peddling scandal. Since returning to South Korea last month, he had called for an overhaul of South Korea's political system ahead of an election anticipated later this year.
"I was very disappointed by some politicians' obsolete and narrow-minded" behavior and "decided that siding with them is meaningless," Ban told reporters in Seoul on Wednesday. "Reflecting on this, I decided to abandon my pure will to take a lead in changing the politics and uniting the nation."
Ban's decision opens the door for opposition figures who favor reducing the influence of South Korea's family-run conglomerates in Asia's fourth-biggest economy. While Ban hadn't formally aligned with a political party, he was the best hope for conservatives to retain power after Park saw her approval ratings plummet.
Earlier this year, Ban's brother and nephew were charged by U.S. prosecutors with participating in an international bribery scheme over payments related to the sale of a skyscraper complex in Vietnam.
Read More...