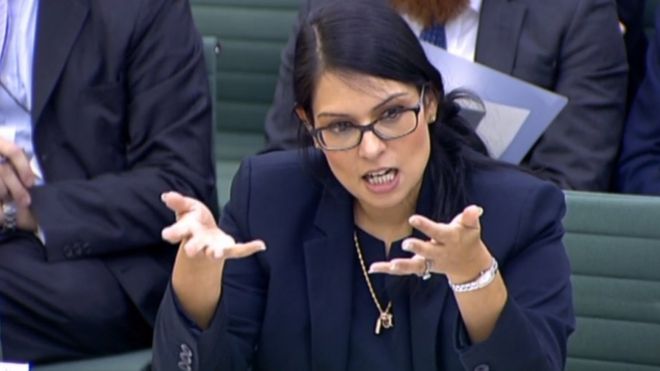 International Development Secretary Priti Patel announced a review of the funding last month after reports that pop group Yegna received £5.2m.
The Girl Effect Programme, which manages Yegna and promotes women's rights in Ethiopia, said its aims had been "wilfully misrepresented."
But the government said: "There are more effective ways to invest UK aid."
A Department for International Development spokeswoman said the partnership with Girl Effect had ended following the recent review.
"Empowering women and girls around the world remains a priority, but we judge there are more effective ways to invest UK aid and to deliver even better results for the world's poorest and value for taxpayers' money," she said.
'Being rubbished'
Yegna has been the subject of a long-running campaign by the Daily Mail, which suggested that grants to the group were a waste of money.
The Department for International Development said its decision had not been influenced by the newspaper campaign.
Shadow International Development Secretary Kate Osamor said it was "really unfortunate" the project "was being rubbished."
Humanitarian aid was "not just about food parcels", she said.
Read More...