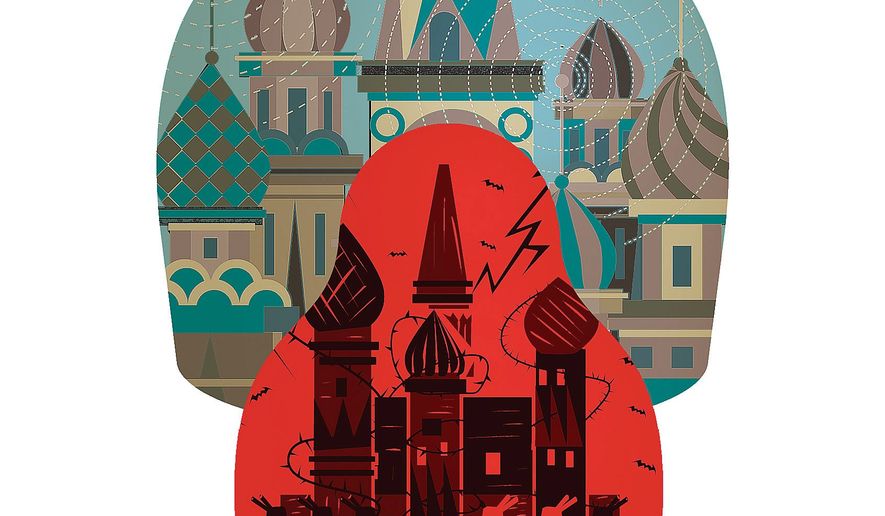 We seem prepared to believe any evil of Vladimir Putin's Russia, which has with its second-rate military establishment and failing economy somehow morphed in the minds of many Americans into a greater threat than the old Soviet Union.
Hillary Clinton and John Podesta are convinced Mr. Putin cost her the White House and that President-elect Donald Trump might as well be working for the Kremlin. The CIA tells us that Russian-sponsored hackers are responsible for all manner of sins and did, in fact, hack into Democratic National Committee emails even while being rebuffed by security measures in place at the Republican National Committee.
President Obama doesn't like Mr. Putin, although it's unclear whether he has him above or below Israel's prime minister on his personal enemies list. His retaliation against Russia for its "interference" in last November's elections was welcomed by his allies in the media and by senators like Arizona's John McCain and his South Carolina sidekick Lindsey Graham as a good start. All seem fearful that a President Trump, upon being sworn in later this month, might actually try to ease tensions they want increased.
In this drive to further demonize Mr. Putin's Russia, they will apparently believe anything and have become the nation's No. 1 spreader of that hated "fake news." When Mr. Obama tossed a number of Russians out of the country to retaliate for Russian hacking, CNN excitedly announced that the Russian government had closed an exclusive, private Anglo-American school in Moscow, a story picked up by dozens of other news outlets and rebroadcast by our government's Radio Free Europe. The source, according to CNN, was a "U.S. government official," but the story was pure bunkum.
A few days later, another major story made the rounds, alleging that the Russians had "hacked" into the U.S. power grid in Vermont and could wreak real havoc on the national grid as a result. Turns out that story, too, was false. Intelligence experts around the world jumped all over the reports and it was later learned that while there was a smidgen of evidence that someone had at some time tried to hack a laptop owned by an employee of the Vermont utility, the utility and the grid were not
Read More...